By Steve & Tonya Vistaunet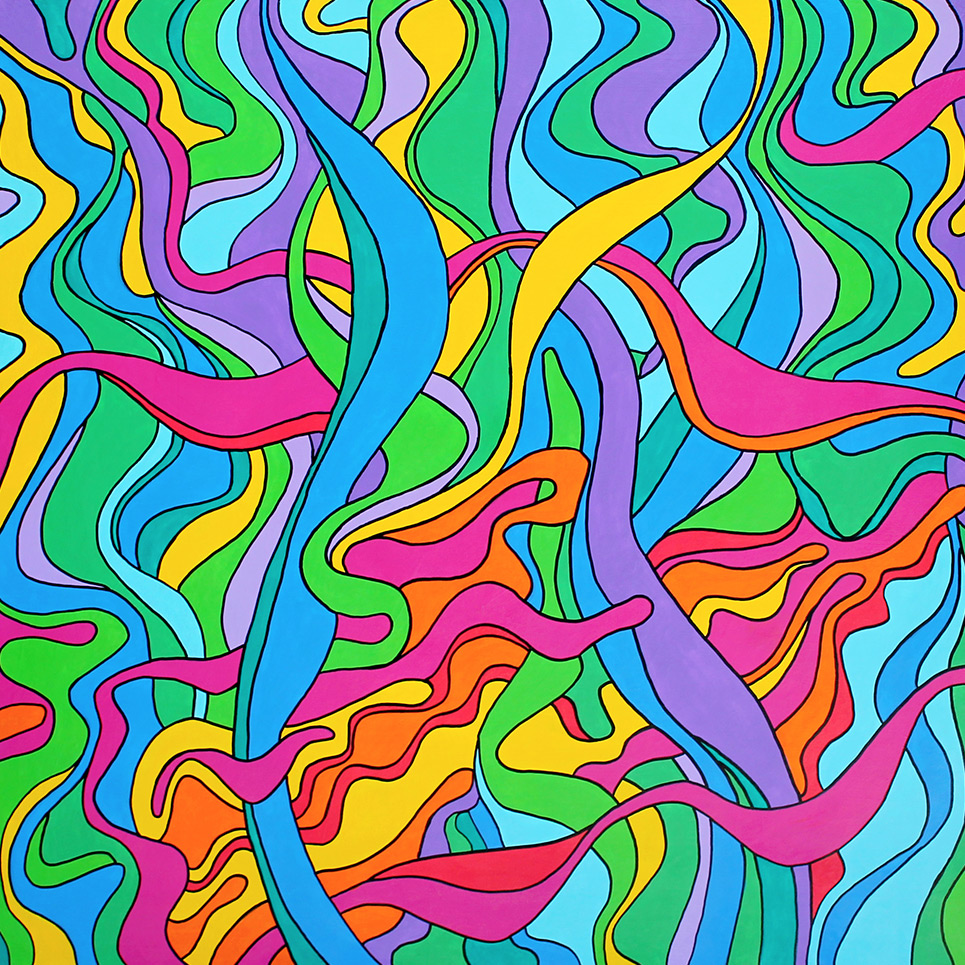 Acrylic on Panel
36″ x 36″
It seems like time is passing quicker than it ever has before. Important events seem to come and go so quickly,
that it almost seems like they never happened at all. The words of David Lee Roth (Van Halen) "I'm living at a pace that kills"
seem to ring true more often than we'd like them to. So in contrast to David, we're trying to live by the words of another musician,
Paul Simon, who so brilliantly wrote "Slow down, you move too fast, you've got to make the morning last".
This piece was featured in the Springville Museum of Art as part of the 2016 Spring Salon Show.
April 16 – July 9, 2016