By Steve & Tonya Vistaunet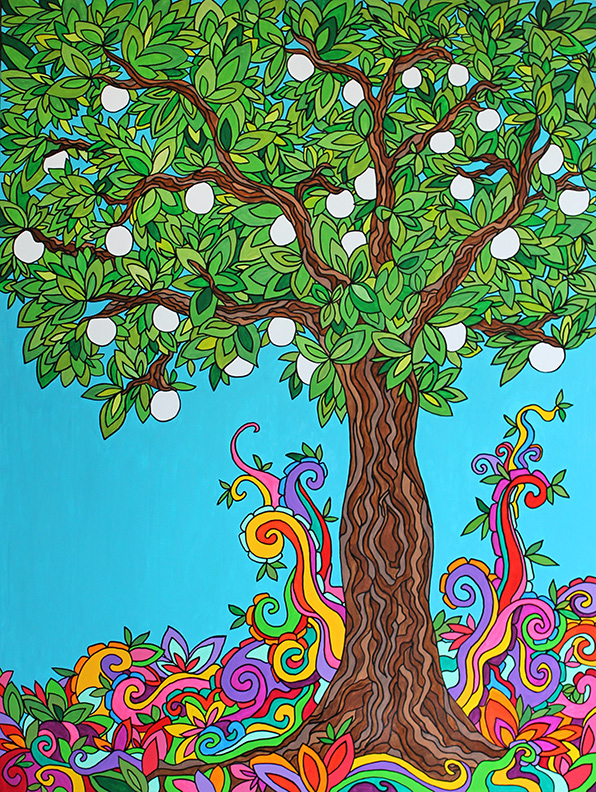 35″ x 47″
Acrylic on Panel
***SOLD***
We love the Tree of Life story – probably because of it's rich symbolism. We quite like Lehi's description of the tree when he says "…I beheld a tree, whose fruit was desirable to make one happy." Happy Fruit. Sounds good to us.
We also love that we have to choose to partake of the fruit – it is not just given to us. And like every important choice in this world, there are things that distract us from making that choice. But once we have made the choice to partake of the fruit of the tree, we receive nourishment from God. We receive the pure love of God.
And because of all this, we choose to partake. And just like Lehi, it fills our souls with exceedingly great joy.
This painting was featured in the Springville Art Museum's "Spiritual and Religious" Show
 October 19, 2016 through January 11, 2017