By Steve & Tonya Vistaunet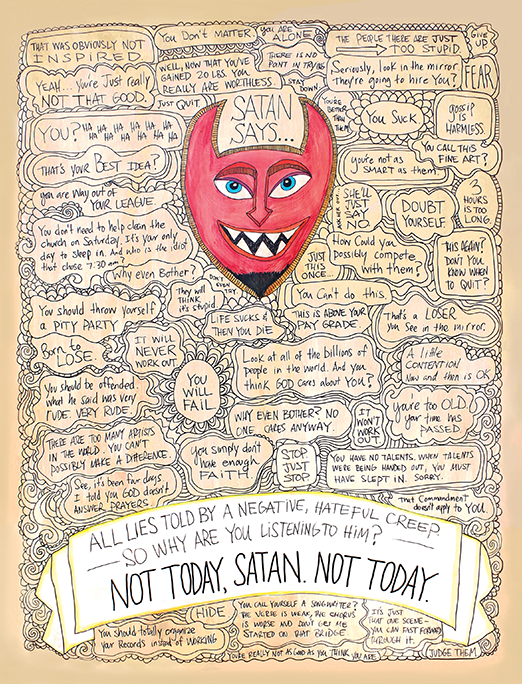 18″ x 24″
Acrylic on Panel
***SOLD***
This painting was featured in the Springville Art Museum's "Spiritual and Religious" Show
 October 19, 2016 through January 11, 2017
For me, every day is literally a battle. I wake up and consciously decide that each day will be good and that I won't let anything
or anyone get me down or distract me from my goals. I will not listen to the lies that Satan so likes to tell me.
This conviction feels good and it is right.
Despite my conviction to stay strong and ignore his lies, a few hours into my day and I find myself once again listening intently to his lies.
I know better, but the master psychologist certainly has a way with words. So in reply, I keep my words simple…
Not Today, Satan. Not Today!